Reviews / Testimonials
We want to hear from you. Please take a moment to share your experience and any suggestions you may have for A1 Locksmith Mobile Service to improve our service. Your opinion matters. We are including links to review us on Google or to write a review to be displayed on this website.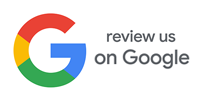 A1 Locksmith VA
Average rating:
15 reviews
Aug 24, 2021
Will use again
City & State:
Manassas, VA
He did a great job 👏🏻 thank you Alex I recommend it 🙌🏻
Jun 14, 2021
Keys locked in my car
City & State:
Manassas, VA
I locked my keys in the car at the Manassas rest area while I was traveling. He came within 15 minutes and fixed my issue. Very professional thank you.
Jun 11, 2021
Professional
City & State:
Manassas, VA
Very professional company. I own Morales Auto Repair in Manassas and we use them for all our jobs.
May 28, 2021
Great Experience
City & State:
Northern VA
Overall a great experience working with Alex. He's very respectful and professional. Also he made great quality copies of our car keys.
May 24, 2021
Great Prices
City & State:
Manassas, VA
Fast service great prices thank you.
May 13, 2021
Great Customer Service
City & State:
Manassas, VA
Fast and on time service, professional and great Customer service , highly recommend !
May 7, 2021
Professional
City & State:
Manassas, VA
He's done his job on time and professionally, good job boss you deserve five stars.
May 7, 2021
Great Service & Price
City & State:
Manassas Park, VA
Very friendly and honest great service and price I call him to program a new key for me his price is cheaper then other 2 place I call I will recommend him thank you for the great service
May 6, 2021
Needed A Spare Key
City & State:
Winchester, VA
Any time I need a spare key made I contact A1 Locksmith. Alex is always timely with responses and does great quality work. He is extremely easy to work with and contact. I highly recommend A1 Locksmith if you're ever in need for anything.
May 5, 2021
Fast Service
City & State:
Manassas, VA
I really recommend this company very fast service they came the same day and offer great price, thank you
May 3, 2021
Lost Key
City & State:
Chantilly, VA
I lost my keys and I called him and he came out the same day had my key made and programs excellent service and great Price and he was very friendly I would definitely recommend him
May 2, 2021
Recommend
City & State:
Gainesville, VA
On time. Will deal with again if I'm in the area...
May 1, 2021
Same Day Service
City & State:
Woodbridge, VA
Hands down the best locksmith in Manassas. Alex got my car up and running and back on the road the same day I called him when I lost my car keys.
Apr 13, 2021
Great Work, Great Price
City & State:
Centreville, VA
I was a bit thoughtless and had my car keys in my pocket while fishing. Forgot and took a dive into the river....guess my keys took a dive as well. My car was stuck on the side of the road and I had no way to get it started and no duplicate key for someone to drive to me. A call to A1 Locksmith and he saved me from having to get my car towed and then working with a dealership to get a new key made. He came to me quickly, recreated the key and key fob and I was on my way. What a relief! Needless to say, I had him make me a spare as well! Highly recommend A1 Locksmith.
Mar 19, 2021
Needed Duplicate Keys
City & State:
Manassas, VA
Alex was a big saviour for us. We had lost a key chain and with that we lost duplicates for my SUV and my minivan. Alex was prompt to come and make duplicates for them. I am so happy with his speed and the perfection of his job and highly recommend Alex for others